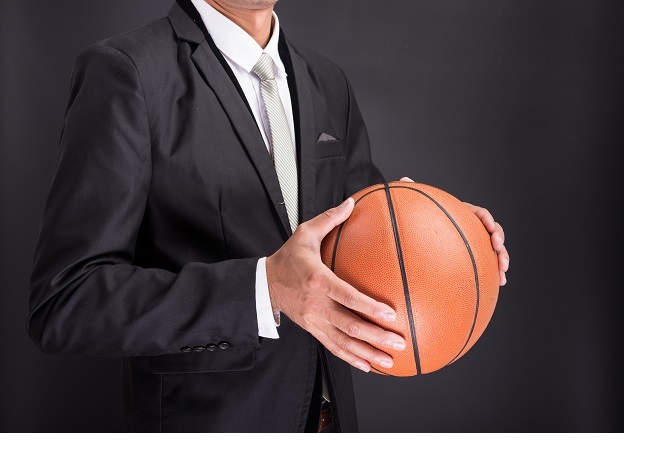 Needing office space within 90 days is like your basketball team being behind with 90 seconds left in the game. You can still achieve your goal, but you need a proven game plan, a strong team effort and a full court press.
The normal time for a need's analysis, market study, tours, letter of intent, lease negotiation, space planning, permits, construction, and moving logistics is 6 months minimum. A minimum of 12 months is preferred for even the smallest requirement.
However, you can secure office space before the 90-day buzzer sounds.
Game Plan
First consider the type and class of space, size ranges, price range and geographic areas that possibly work. Start with a broad range to uncover more possible options.
Be prepared to pre-manage important lease terms. There are 100 lease terms that can have a material impact on your business. Think through the most important for your situation. For example, flexibility from renewal options, expansion options, sublease rights and business sale situations. Consider financial terms like personal guarantees, caps on expenses, and potential free rent incentives.
Prepare your financials in advance to expedite approval.
Prepare a request for proposal (RFP) outline for your requirements.
Team Effort
Assign company personnel with time to champion the mission.
Engage a motivated office tenant rep who will place your requirement as a priority.
Pick a real estate lawyer prepared to review a lease.
Align potential third parties including an architect/space planner, moving company, furniture vendor and internet/phone solutions.
Schedule a daily meeting or call to discuss progress and next steps.
Full Court Press
Your tenant rep should call contacts for all buildings that might possibly handle the size and timing of your requirement. Beyond searching the brokers systems for space, and emailing them, calls must be made to confirm options and uncover new or off market opportunities.
Search online yourself for potential space. If you contact property representatives let them know you are represented by a tenant rep.
Search for space already built out that requires little to no construction. There may only be time for paint and floor coverings.
Look for open floorplans to customize with furniture and movable interior walls. Modular wall systems can be installed quickly.
Consider sublease opportunities. Be aware sublease rights are subject to the original tenant's lease. They can only provide rights they have in their lease and if they default your sub-lease may not be honored.
Consider properties only marketed for sale. If a purchase makes sense, acquire the property. It's also possible a buyer will acquire the property based on your lease.
Consider shared space. Some companies offer excess space to companies in a compatible business.
Tour co-working spaces. Companies like Regus, WeWork and Servcorp provide flexible options.
This is the coaching time allowed in this huddle. Now high-five and run the plays.
Michael Bull, CCIM is an active commercial broker with 30-years and $6 billion in transaction experience. Michael is founder of Bull Realty, www.BullRealty.com, America's Commercial Real Estate Show, www.CREshow.com and Commercial Agent Success Strategies, www.CommercialAgentSuccess.com. For more information or services contact Michael@BullRealty.com or 404-876-1640 x 101.