While some participants are watching from the sidelines, trying to decide when to get in the game, others are taking advantage of supply and demand dynamics and closing transactions. While cap rates vary on location, building quality, lease terms, future performance expectations, capex, tenant credit, and how a property is marketed, we are seeing enough office sale transactions for pricing discovery.
Values have decreased. When you have an interest rate increase of 450 basis points within 10 months, this alone will adjust value. Add a pandemic, threat of a recession, high inflation and a "work from anywhere" employee desire in a tight labor market, and interest rates back to a more historic normal, it's time for a correction.
If you just consider interest rates, one might solve for the same return transactions were closing at a year ago but underwrite 10% less leverage and 200 basis points higher interest rates.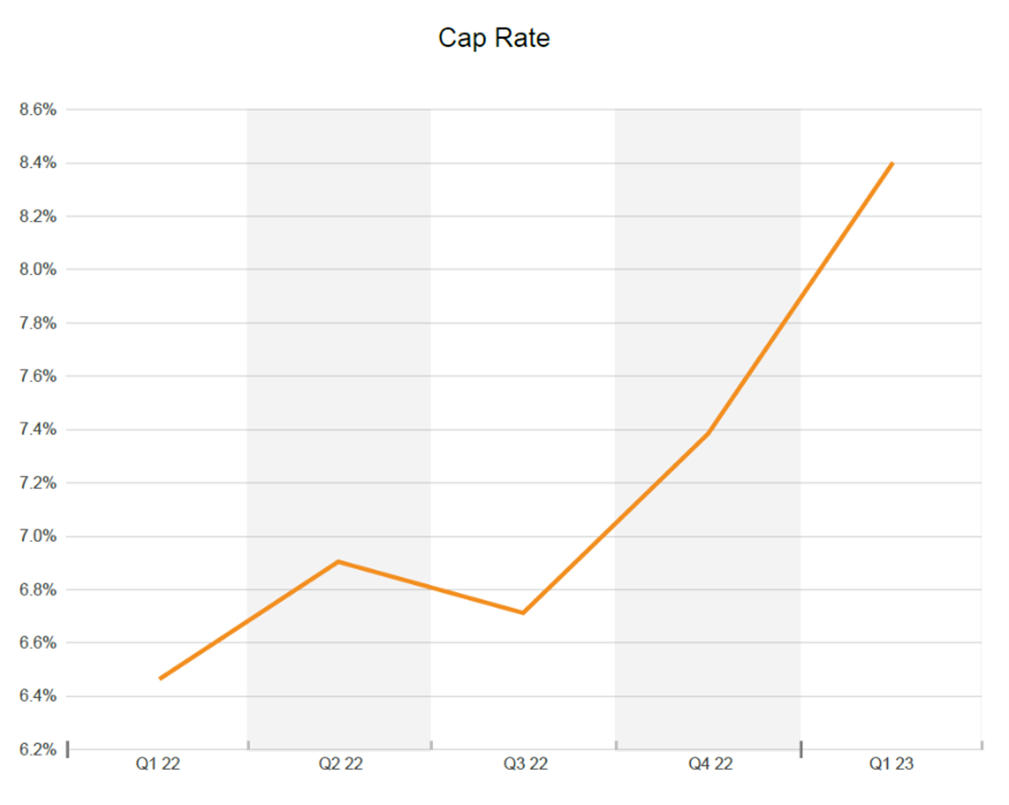 The graph above considers 263 office properties over 50,000 SF sold in the smile states since January 1, 2022.
Depending on the property and its individual fact pattern, we are seeing cap rates 50 basis points to 300 basis points higher with an average of 200 basis points higher than we saw a year ago. A single tenant property we took out to market a year ago at a 6.5 cap and sold at 6.5 cap might go out today at 7.5 cap rate. A multi-tenant property that may have sold a year ago at a 7 cap might sell today at an 8.5 to 9 cap, again depending on WALT, age, market, tenants, financing, and other factors.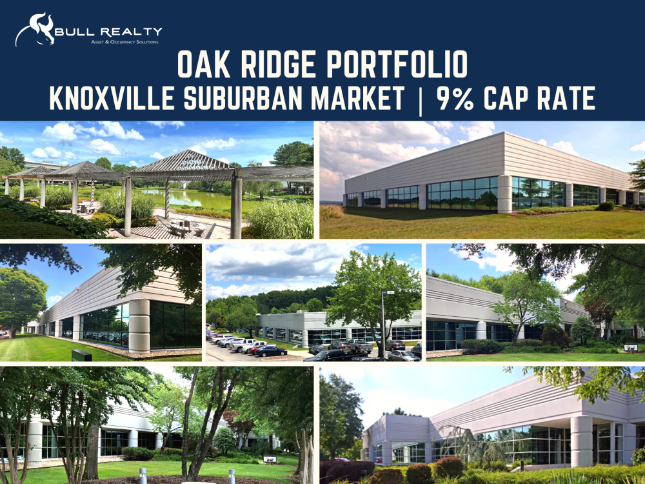 One factor adding value are assumable loans at below market rates. We have a $42 million, 9% cap rate Oak Ridge portfolio available with a 3.8% assumable loan adding value to the deal. We have a class "A", LEED certified building with a single sticky tenant with an assumable loan at 4.4% adding value. Assumable loans can be a big plus right now.
On underwriting and due diligence, we see a more detailed look at the tenants and their plans. Buyer and lenders are more cautious and rightfully so. Although it's interesting to note, loans originated now might be the safest loans in a lender's portfolio. They will have closed with less future rate risk at maturity and underwritten more conservatively because of less lender competition. Many lenders will be building great relationships this year.
Now that interest rates are back to more normal historic rates, values are reverting to more normal cap rates. Remember when 10 caps were super common? On the question of future values, lower rates are not anything to look forward to for increasing values. The interest rates were too low. The Fed does not want to be in that position again. Increased demand, less supply and a more employer friendly labor market will increase values. Demand will increase when employees return to a more regular, prepandemic office schedule and when older supply gets razed or converted for other uses.
I am a big proponent of the value of the traditional office. Recruiting, retention, training, quality, turnover costs, cybersecurity, trade secrets, culture, effective communication, efficiency, and innovation all take a hit in a majority of hybrid and remote business models. A recent study conducted by Paychex and reported on by CNBC reports that "80% of workers who quit in the 'great resignation' have regrets" citing "mental health, work-life balance and workplace relationships" as the biggest reasons. With a labor market set on the intention of remote work as the future to help create an idyllic work-life balance, we are starting to see the friction between "holding out" for the opportunity to work from anywhere and needing to pay the bills. It's only a matter of time before hiring managers and decision makers regain leverage over where their employees work.
For an analysis of a market area, portfolio, or particular asset, you're invited to contact Michael Bull.
Michael Bull is an active broker who leads a team selling U.S. office buildings and portfolios. He has closed over $7 billion in transactions over 35 years.
Michael@BullRealty.com
www.BullRealty.com
404-876-1640 x 101